Author: US FCR Staff      Published: 8/19/2023       US Federal Contractor Registration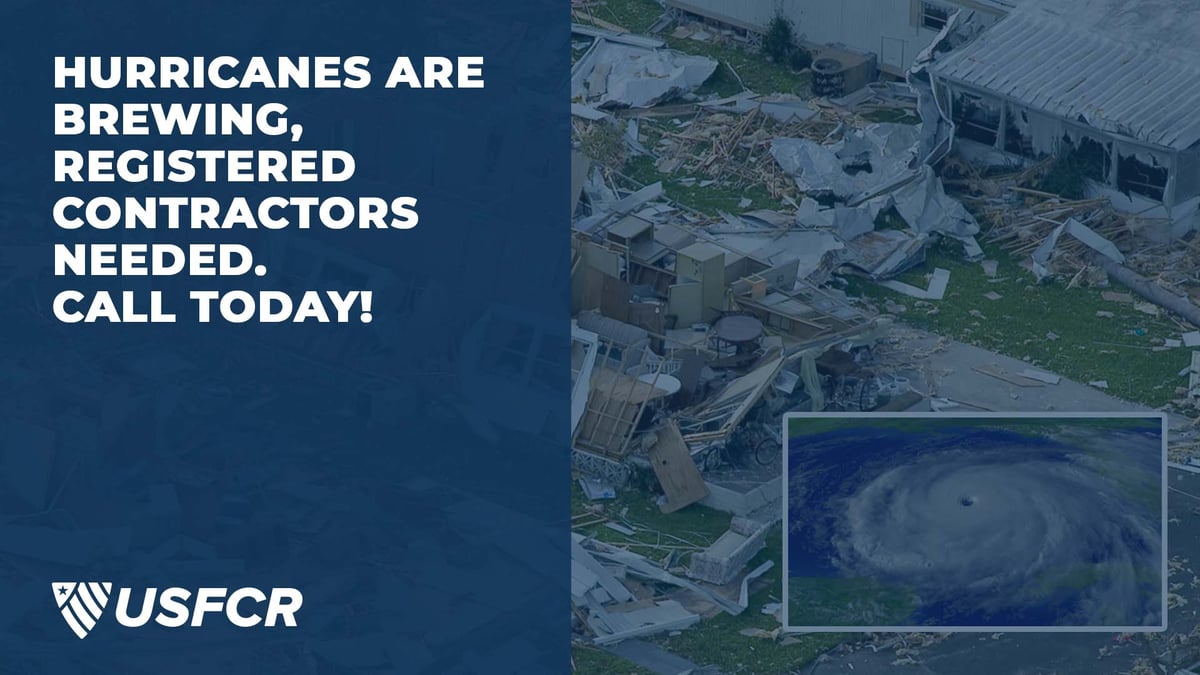 Ronald,
Hurricane Hilary has hit Southern California, causing damages in the billions. Contractors are needed urgently. Are you ready? You must be registered in SAM to assist with relief contracts. USFCR's SAM Registration Assistance ensures compliance and readiness, helping you respond quickly to disaster relief needs.
 The US Federal Contractor Registration Difference
SAM Assistance with Case Management Support
Optimized DSBS profile
Set-aside certifications: Women-owned, Veteran-owned, 8(a), and HUBZone.
Expert training to help you win contracts or grants
No government agency or third-party provides this much value. Get the best start in the federal sector with USFCR. We look forward to working with you.
Speak to a Contracting Specialist Today!