Author: Credit Sesame      Published: 3/17/2020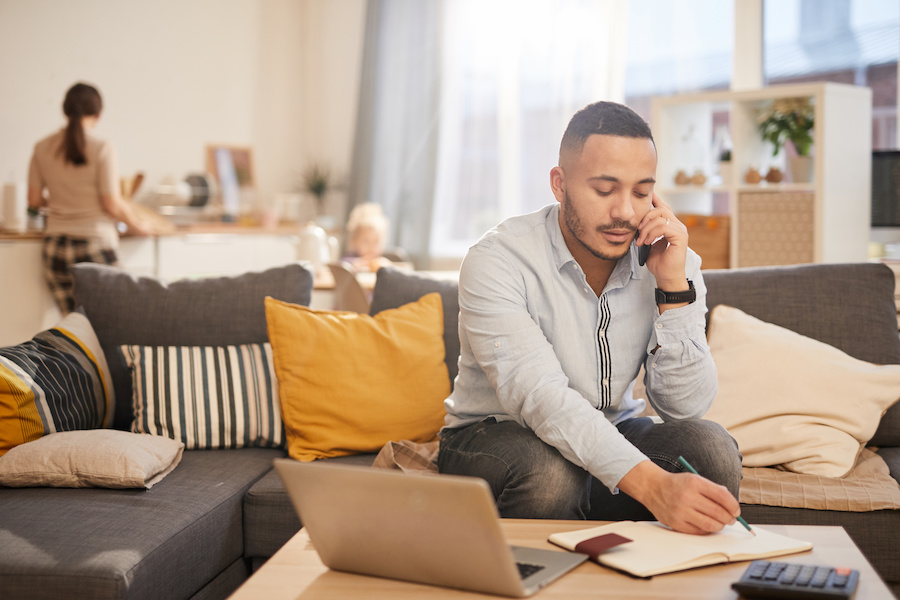 While your health is of the utmost importance, we understand that many of you are also anxious about your finances and how you and your family can weather this unprecedented time.
In addition to monitoring your credit and helping you improve it through our app, we've also compiled this list of useful tips on how to stay financially afloat and maximize your available cash and credit. It contains useful information on companies that offer flexible payment options during this time to help you prioritize your payments. We are continually updating the list, so please check it regularly for any updates, and feel free to share it with family and friends.
Ask your card issuer, bank or lender about temporary relief. One of the most effective moves you can make is to call the customer service number on the back of their credit cards to ask about flexibility options during the coronavirus outbreak. Some companies have already made related announcements and set up specific pages on their website related to their COVID-19 response:

American Express: Cardmembers can reach out to Customer Care Professionals, who will work with you to find personal solutions which may include waiving late fees or return check fees, waiving interest charges for a period of time, reduced monthly payments or a temporary interest rate reduction.
Apple: You can enroll in their Customer Assistance Program, which will allow you to skip your March payment without incurring interest charges on your Apple Card.
Bank of America: They are offering assistance to qualifying consumer and small business clients facing hardships, including forbearance with certain fees.
Barclays: Customers are encouraged to reach out to the specialist teams at Barclays for assistance. They are also enabling customers to apply for a temporary increase on their credit card limit.
Capital One: All customers will be eligible for assistance depending on the type of product they have and their individual needs, including minimum payment assistance, deferred loan assistance, and fee suppression.
Chase: The bank is working with our customers on a case-by-case basis right now.
Citibank: Customers are encouraged to contact the bank for support with waivers on monthly service fees, waived penalties for early CD withdrawal, fee waivers on remote deposit capture for small business customers, credit line increases, collection forbearance programs, and mortgage hardship programs.
Discover: Customers may receive assistance that can include support related to payment timing, fees, and late payments.
Fifth Third Bank: They are offering coronavirus hardship assistance for customers needing loan support.
LendingClub: They have the ability to work with their borrowers on skipping payments and delaying payments when hardship related to this does occur.
NetCredit: They have developed an FAQ section on their website for current borrowers and are willing to work with impacted customers to adjust their payment schedule.
PNC Bank: Customers are encouraged to reach out directly, and the bank is working with them on a case-by-case basis.
Truist: Customers experiencing financial hardship due to coronavirus can reach out to customer service.
U.S. Bank: The bank is offering product discounts and other customized solutions, including lowered interest rates on select loan products.
Wells Fargo: Customers experiencing hardship from the coronavirus disease can call customer service to speak with a trained specialist about their options.

Utilities, Mobile Phone and Cable companies are pledging to keep customers connected. There are many companies that are coming together to provide support to all consumers during this time with late-payment forgiveness. This helps provide an opportunity for consumers who do not have a steady income right now to re-prioritize bill payments. Below is a list of companies that we know of that are making these pledges, and we'll continue to update it as we learn more:

Utilities Companies (full list here): Many electric and gas companies are suspending service disconnections for customers with unpaid bills during the coronavirus crisis, or are being ordered to suspend disconnections by regulators or other government officials. Some are also offering flexible payment plans for those impacted.
AT&T, T-Mobile, Verizon, Sprint, Comcast, and dozens of other cable and internet service providers (full list here): The telecommunications and cable companies have signed the Federal Communications Commission's Keep Americans Connected Pledge, which means they will waive late fees, suspend service terminations, and open hot spots for Americans that need them.
Other tactics to consider stabilizing your near-term needs include:
Request to increase your credit limit for existing cards. Increasing your credit lines can help provide a buffer for necessary purchases, especially for consumers that no longer have a reliable income due to the COVID-19-related business closures. All it takes is a phone call to the number on the back of your credit card to see what they can do. A greater credit line could also help improve your credit score. However, it is important to still make sure you are budgeting appropriately so that you do not end up further in debt. Many credit card issuers have also announced emergency support, including credit line increases and heightened fraud security.
Apply for an "emergency credit" card. Applying for a 0% APR credit card can help provide an interest-free buffer for emergencies. This can also help improve your credit score by increasing your account mix and helping your credit usage. Similar to increasing your credit limit, this should be done in conjunction with a strict budget to ensure you are not accumulating more debt since you will need to pay it off eventually.
Use Mobile Banking. Many banks have closed their branches, and leveraging mobile banking is a productive way to access your funds and all of your banking services without needing to put your health or the health of others at risk.
We're hopeful that this information can help stabilize your finances during this time. Please let us know if you have any comments below. And most importantly, please stay safe and healthy.
You can trust that we maintain strict editorial integrity in our writing and assessments; however, we receive compensation when you click on links to products from our partners and get approved.
Published March 17, 2020