Author: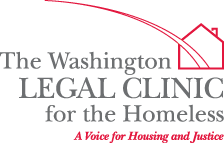 We are happy to see that the DC Council made some new investments in affordable housing programs in the first stage of budget decisions last week. But the DC Council needs to do so much more to get us to a #JustRecoveryDC. DC had a preexisting affordable housing crisis that is about to get much worse as a result of the global pandemic and economic recession. Many experts estimate that homelessness will increase 40-45% nationwide. A lack of safe housing and shelter combined with longstanding disparities have resulted in people experiencing homelessness being most impacted by COVID-19: 315 positive cases and 20 dead in DC.
Nearly 9/10 people experiencing homelessness in DC are Black. We urge the Council to prevent harm from occurring to Black people, not just mourn it after harm occurs. That includes preventing homelessness, ending homelessness, investing in deeply affordable permanent housing, and diverting money from programs that hurt Black DC residents. Read our statement on systemic racism and white supremacy here.
Check out the status of the Legal Clinic's highest priority asks for the FY 2021 budget below. (Further background on our budget asks can be found here.)
Place People in Hotels, Dorms and Housing to Prevent COVID-19 Transmission
Ask: Fully fund a requirement that DC offer each person experiencing homelessness a noncongregate placement until a vaccine is widely available or the pandemic is over #WhatHomeDC
Status: No progress.
Eviction Prevention
Ask: Increase the Emergency Rental Assistance Program (ERAP) by at least $12 million (M) and develop an expanded eviction prevention program (#CancelTheRent).
Status: DC Council restored Mayor's $1.115M cut plus added $150,000.
Remaining need: At least $12M for ERAP.
End Family Homelessness
The Mayor only added 54 affordable housing slots for families in Permanent Supportive Housing (PSH). This means that only 2% of Rapid Re-housing (RRH) families would have a longterm subsidy to exit to. The rest are likely to cycle back into homelessness. The Department of Human Services (DHS) is starting up RRH time limit terminations in July.
Ask: 1) Require a moratorium on RRH time limit terminations in FY20 and 21 to allow families to have a shot at getting employment and recovering from the public health emergency.
2) Add $17.39M to Targeted Affordable Housing (TAH) vouchers for 712 families.
3) Add $10.42M for 500 LRSP tenant vouchers.
Status: No progress.
End Chronic Homelessness
The Mayor only funded PSH for 96 individuals and 54 families who are chronically homeless.
Ask: Fund PSH for 1404 individuals and 248 families.
Status: The Council has increased PSH for 50 individuals. No progress on families.
Remaining need: PSH for 1354 individuals, 248 families.
Invest in Re-entry Housing Pilot
Ask: $1.8M per year for a Re-entry Housing Pilot, including services, for 50 people.
Status: $1M funded
Remaining need: $800,000.
Build Deeply Affordable Housing
Ask: 1) $130M in Housing Production Trust Fund (HPTF) for households making 0-30% Area Median Income (AMI).
2) $24M in project/sponsor-based Local Rent Supplement Program (LRSP).
3) Better target the property tax abatement to the creation of affordable housing available to people with incomes below 50% of AMI.
Status: Committee added $9M to HPTF, meaning $4.5M for 0-30% AMI housing.
Remaining need: $125.5M for HPTF, $24M for project/sponsor based LRSP.
Repair Public Housing
The Mayor put $25M into FY21 and $15M into FY22 for public housing repairs.
Ask: 1) $60M/year
2) Include protections from the Public Housing Preservation and Tenant Protection Amendment Act of 2020 in the Budget Support Act.
Status: The Council added $376,000 to the public housing repairs fund.
Remaining need: $34.6M in FY21, $45M in FY22, and $60M in subsequent fiscal years.
To fund these critical needs, the Legal Clinic supports:
Decreasing the police budget;
Diverting money from Rapid Re-housing to permanent housing for families;
Diverting $127M from the Streetcar to public housing repairs;
Diverting $5.4M in Streetcar PayGo funds to ERAP;
Diverting future years of the K Street Transit Project to public housing repairs;
Increasing taxes on the wealthy;
Closing tax loopholes; and
Reforming DC's tax code to both raise revenue and further economic and racial justice. (See here for more details.)
We cannot understate the amount of work the Council has to do before its first vote on this budget next week. As the budget stands right now, it doesn't even meet the needs for a "normal" year. However, this year certainly isn't normal for DC residents. It's much worse. We hope that Councilmembers follow Councilmember Kenyan McDuffie's lead and refuse to support an unjust budget: "If, after these protests subside, we don't see meaningful change w/ actual policies that go along w/ funding & commitments, then it's not real justice & I won't be prepared to support it."
What can you do?
Contact your Councilmembers before Tuesday, July 7 (the first vote), and ask them to make sure that these programs are fully funded.
Don't forget to contact Chairman Mendelson (pmendelson@dccouncil.us), whose voice carries significant weight in these decisions.
Join us on Monday, July 6th, for a Black Homes Matter rally that the Legal Clinic is co-hosting from 3-6PM on Freedom Plaza.