Author:  Erik Ortiz and Rachel Elbaum      Published: 8/30/21          NBC NEWS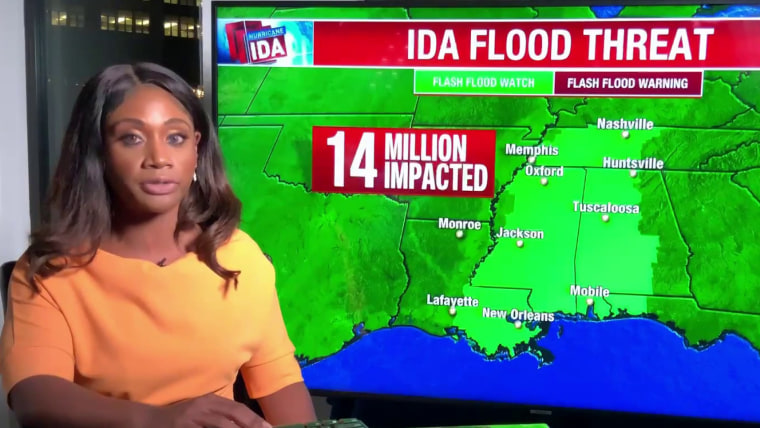 https://www.nbcnews.com/news/us-news/ida-intensifies-dangerous-category-4-hurricane-n1277868
Dozens of rescue missions were launched across southern Louisiana on Monday to evacuate people stranded in their homes after Hurricane Ida battered the coast and knocked out power to virtually all of New Orleans before cutting a dangerous path north.
The powerful weather system, which weakened to a tropical storm, was one of the strongest hurricanes ever to make landfall in the region and killed at least one person outside of Baton Rouge. Major search and rescue operations to answer the hundreds of rescue calls have been hampered by inoperable 911 lines and poor cellphone service reported throughout southeastern Louisiana, including the heavily populated Orleans and Jefferson parishes.
The Louisiana National Guard activated 4,900 Guard personnel and was positioned to dispatch nearly 200 high-water vehicles and more than 70 rescue boats and 30 helicopters to aid in the search efforts. The full scope of the damage and flooding was being assessed Monday as officials dissuaded residents from straying outside because of downed lines and other debris blocking roads and said it could take weeks to restore the outages after all eight electric transmission lines feeding the city lost service.
The damage is "really catastrophic" in southeastern Louisiana, Gov. John Bel Edwards said Monday on NBC's "TODAY" show, and officials believe the death toll could rise "considerably."
---
The latest on Ida:
---
Edwards expressed some relief in that Louisiana's $14 billion levee system appeared to have held up "extremely well" against Ida. The sophisticated system was designed to protect a 133-mile perimeter around the New Orleans metro area from intense flooding.
"It didn't overtop. There was no failure. The situation in New Orleans, as bad it was today without the power, would be so much worse," Edwards said, hinting at the devastation that Hurricane Katrina brought in 2005 and prompted improvements and extensive investment to the levees in the years since.
"This storm packed a very powerful punch. It delivered the surge that was forecasted, the wind that was forecasted and the rain," the governor added, estimating that recovery from Ida will take months.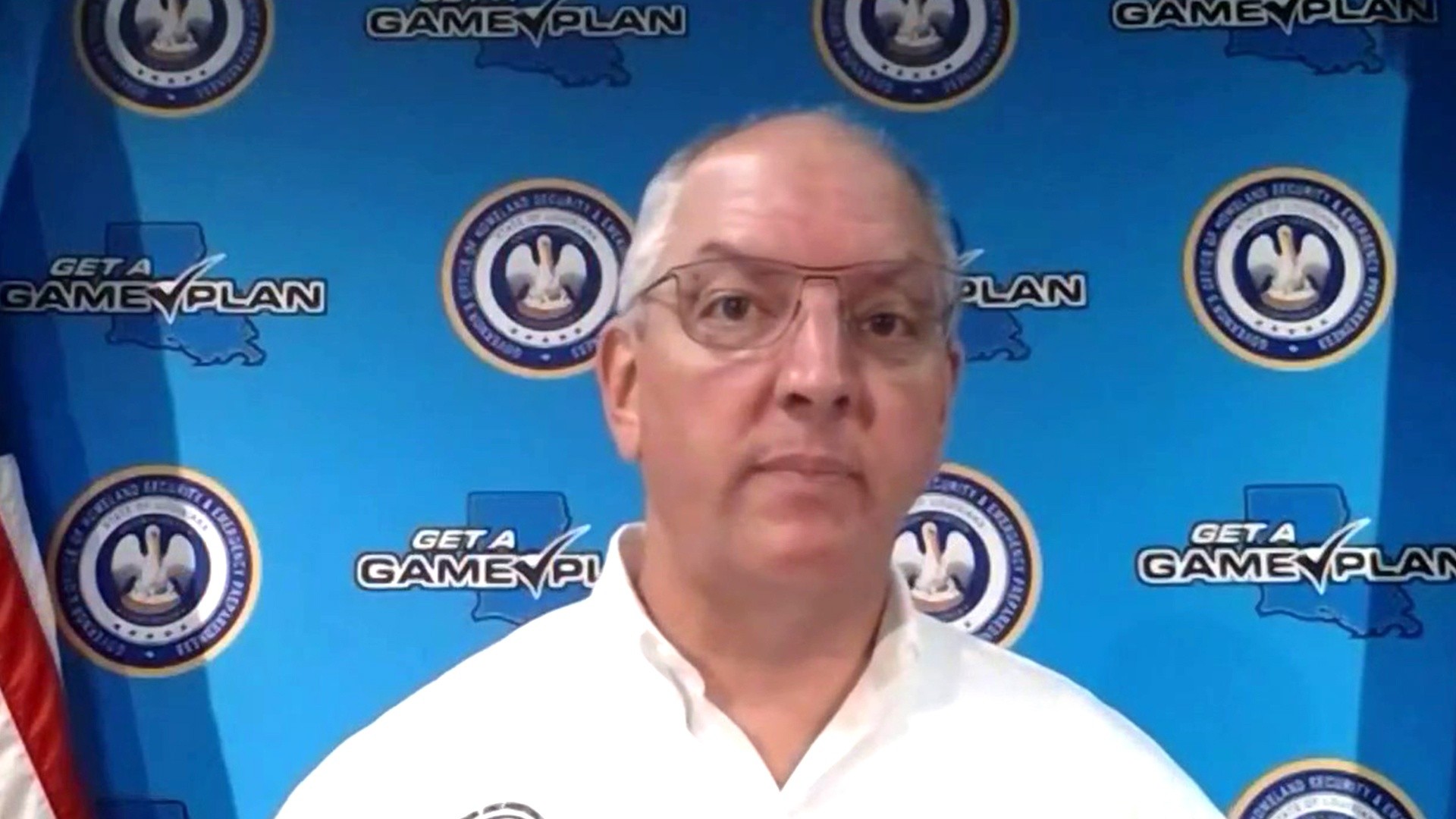 Electric utilities reported that more than 1 million homes and businesses were without power in Louisiana and another 110,000 in Mississippi. Entergy New Orleans, the main power utility in the city, with nearly 200,000 customers, said all of New Orleans lost electricity early Sunday evening because of "catastrophic damage" to its transmission system. The company tweeted Monday that it "will likely take days to determine the extent of damage to our power grid in metro New Orleans and far longer to restore electrical transmission to the region."
The National Hurricane Center said that the rain and storm surge "resulted in catastrophic impacts along the southeast coast of Louisiana." It warned of dangerous storm surges and flash floods around southeastern Louisiana and southern Mississippi after Ida made landfall as a Category 4 storm with howling 150 mph winds on the same day that Hurricane Katrina struck 16 years earlier.