Author: NULWB Staff     Published: 3/6/2023          National Urban League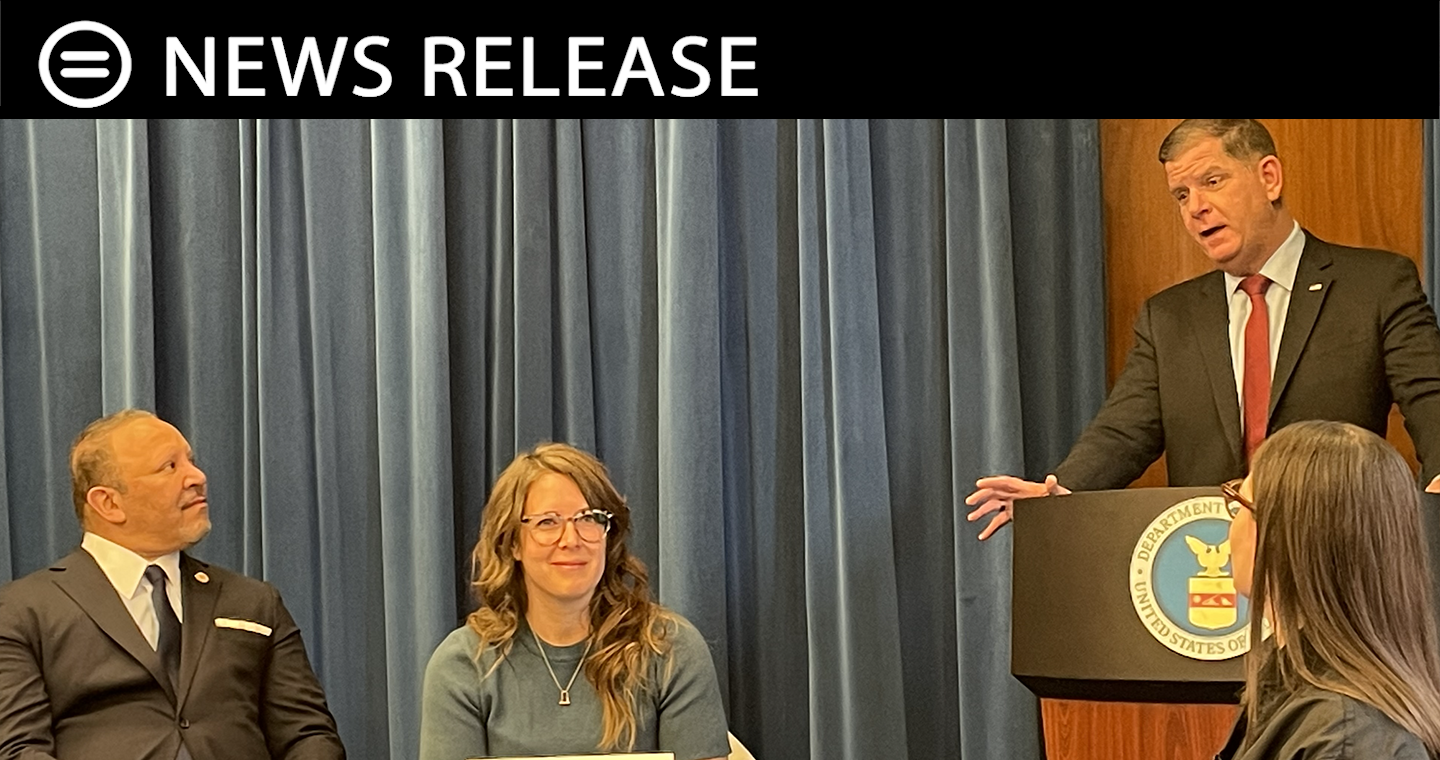 NATIONAL URBAN LEAGUE, BUILDING TRADES, ANNOUNCE HISTORIC APPRENTICESHIP PROGRAM WITH SUPPORT OF U.S. DEPARTMENT OF LABOR
WASHINGTON, D.C. (March 6, 2023) – A partnership between the National Urban League and Trades Futures, a subsidiary of the North American Building Trades Unions, will open a pathway or opportunity for underserved and underrepresented communities to secure apprenticeships in the construction industry.
"The historic Infrastructure Investment and Jobs Act will created thousands of new, family-sustaining jobs in the construction industry and this partnership will help to ensure that the communities most in need of these infrastructure investments have equal access to those jobs," National Urban League President and CEO Marc H. Moral said. "We're proud of this partnership with Trades Futures and grateful to the Department of Labor for making it possible."
The partnership, funded by an investment from the Department of Labor or $19.8M over the next 4 years, was announced today during a panel discussion at DOL headquarters.
"The U.S. Department of Labor is committed to making sure the jobs that President Biden's historic investments in infrastructure will create in construction and its related industries provide equitable and accessible opportunities for all workers," said Secretary of Labor Marty Walsh. "Our cooperative agreement with the non-profit Trades Futures and other partners will build on their proven success in using pre-apprenticeship and Registered Apprenticeships to develop an open and inclusive talent pipeline for construction and construction-related industries."
"Trades Futures are ready and humbled by the historic opportunity to expand Apprenticeship Readiness Programs across the country," Trades Futures Executive Director Nicole Schwartz said. "This cooperative agreement with the Department of Labor and the National Urban League will uplift people by recruiting and expanding building trades' workforce development pipelines in communities that have been historically underrepresented in the trades while simultaneously meeting demand for the unprecedented federal infrastructure investments. We welcome this opportunity to help recruit the next infrastructure generation and look forward to maximizing these investments to the greatest extent possible by empowering communities with a stronger, more diverse, and skilled local workforce."