Author: Jarrett Carter Sr        Published: 1/27/2021     HBCU DIGEST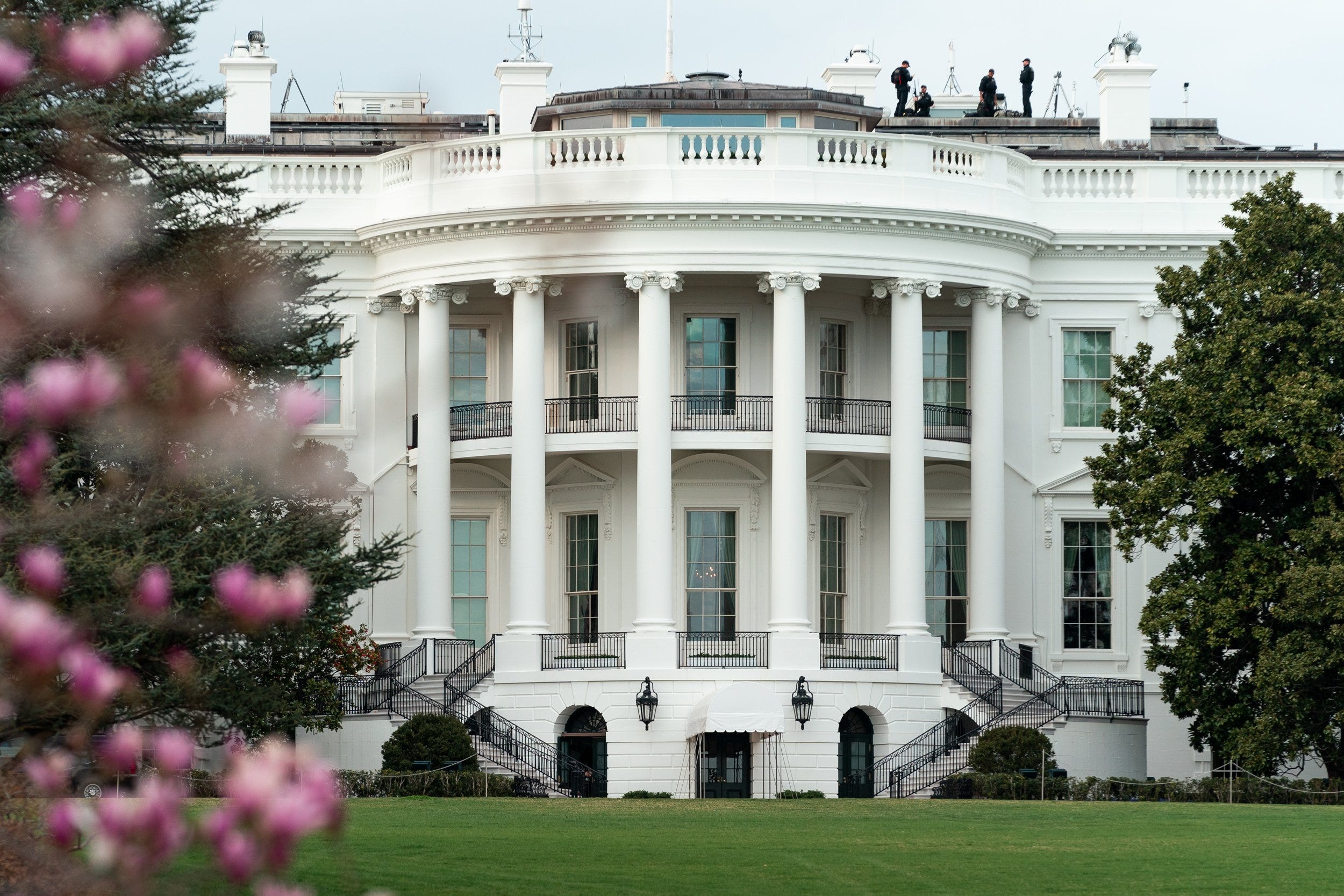 White House Senior Advisor and Morehouse College alumnus Cedric Richmond will lead a planned teleconference with HBCU presidents this Friday. In an email to HBCU presidents from United Negro College Fund Senior Vice President Lodriguez Murray, the call is the first mark of priority engagement with the sector.

(Richmond) will invite other Administration officials to join the line, but he is strongly encouraging 100% participation from our community. Please put this Zoom on your schedule… this is a high priority item!

The White House summons comes a day after President Joe Biden directly referenced HBCU funding as a means to achieving racial parity in culture and industry. From Inside Higher Ed:

"Just imagine how much more creative and innovative we'd be if this nation held the historically Black colleges and universities to the same … funding and resources of public universities to compete for jobs in industries of the future," Biden said.

"Just ask the first HBCU graduate elected to vice president if that's true," he said of Vice President Kamala Harris, a graduate of Howard University.'

The talking points are terrific, but these have to be the beginnings of stronger symbolism and substance than what was established under the Trump Administration. Months after his inauguration and years before a pandemic swept the White House, Trump welcomed a majority of the nation's HBCU leaders to the Oval Office for a meeting and HBCU executive order signing.

Presidents and HBCU advocates who didn't like Trump decried the meeting as a photo opp. Four years later, nearly everyone with knowledge and objectivity concedes that the Trump presidency was a successful one for HBCUs and a foundational introduction for HBCU engagement with the highest office in the world.

Here are five questions that HBCU presidents and chancellors could ask to make the meeting productive and forward-leaning for policy partnership into the next four years.

Where do we stand on reauthorization of the Higher Education Act?

Two weeks ago, the expected chair of the Senate's education committee publicly acknowledge that this was a primary focus for the committee and potentially for the Senate body. From The 74 Million:

Sen. Patty Murray of Washington is expected to take retired Sen. Lamar Alexander's spot as chair of the education committee, while Republican Richard Burr of North Carolina is in line to be ranking member.

Murray said in an email to The 74 recently that she will continue to prioritize reauthorization of the Higher Education Act "to make college more affordable, accessible, accountable, and safer while addressing the systemic racism that has plagued our higher education system."

She said she was also planning to focus on addressing "all the way systemic racism continues to harm students of color."

Reauthorization will dictate terms on financial aid eligibility and applications, Pell Grant limits, and while close in 2019, the act hasn't been reauthorized for more than 13 years. HBCU presidents should know if this is a priority for Congress and how Black colleges will be able to benefit from its new construct and protected by the same from new orders such as free community college subsidies, performance-based federal funding standards from College Scorecard information, or Heightened Cash Monitoring rules.

When will the president meet with the President's Board of Advisors on HBCUs, and the White House Initiative on HBCUs?

Several current members of the Board are likely to roll off in short term, notably current chairman Johnny Taylor, and former Bennett College President Phyllis Dawkins and former Clark Atlanta University President Ronald Johnson.

Who replaces these members, and how closely will Biden work with the board to establish the agenda for HBCU inclusion in legislative work for education, agriculture, criminal justice, and healthcare?

Possible members to consider could be Emily Dickens, a North Carolina Central University graduate and former general counsel with the Thurgood Marshall College Fund who worked closely with the PBA on key HBCU legislative matters such as federal loan finance restructuring negotiations and agreements.

Questions should also be asked about leadership for the White House Initiative on HBCUs, which under Trump produced more activity in the way of federal data reporting and awareness about government grants than the preceding administration, and will be a major element of new laws aimed at mandating agencies to demonstrate a commitment to HBCU partnership throughout the federal government.

Will the administration support institutional adjustment time for new Title IX requirements?

If President Biden intends to broaden protections for students, faculty and staff against discrimination, and those who are survivors or who make allegations of sexual assault on campus, will the Department of Education create guidance on reporting, expectations for adjudication and prosecution, and foster articulation agreements between municipal police and campus police for investigations? As HBCUs have been in national news in recent years as short-handed on sexual assault complaints, the White House should be the primary broker for federal resources to bolster capacity in EEO and Title IX compliance offices, police personnel, and monitoring resources on each campus to ensure full cooperation with federal laws and orders.

Will the White House support penalizing states for harming HBCUs?

States have become very creative over the last decade in withholding money from HBCUs. Some states like Florida and Tennessee use performance-based funding models with changing rules on enrollment, post-graduate employment, and degrees awarded to marginalize HBCU growth, and some states like Maryland duplicate HBCU programs illegally to attract more Black students away from HBCUs.

Will the Biden Administration commit to empowering the Department of Education's Office of Civil Rights to examine compliance with existing consent orders and agreements between states and their public HBCUs? Will the office be allowed to produce public reports and censuring documents on states which are non-compliant, or those which have circumvented constitutional discrimination laws? Will the office be allowed to make recommendations to the president to consider executive orders that will withhold federal higher education funding in financial aid, research grants and contracts for states that refuse to fairly fund HBCUs with public funding?

Will the Department of Education make HBCUs, MSIs part of a national workforce development network with private companies?

If the White House is considering strong pathways to careers and minimizing the burden created by student debt, will the Department of Education expand an Obama-era plan for granting private companies credential granting status and federal financial aid eligibility by incentivizing partnerships with HBCU and Minority-Serving Institutions? A commitment to building African American wealth, racial equity and building capacity at HBCUs can intersect with the federal government rewarding schools and companies that partner to get traditional students and working adults armed with degrees and affordable student debt repayment.