Author: Michael Hughes          Published: 1/32/2023      Charge Point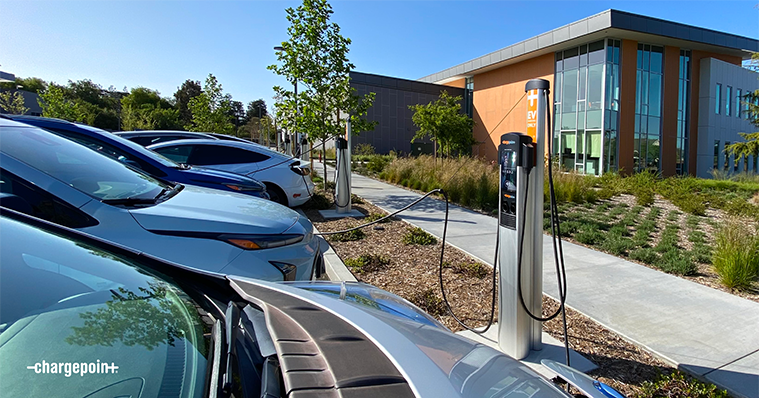 According to EV-volumes data, global sales of passenger electric vehicles (EVs) doubled year over year in February 2022. Data from the California Energy Commission (CEC) and the California Air Resources Board (CARB) shows that electric vehicle sales in the United States surpassed 200,000 for a record high in Q1 2022.
We're still at the beginning of this exciting new wave in transportation. BloombergNEF predicts that global passenger EV sales will increase from 3.1 million in 2020 to 14 million in 2025 — that's more than 325%.
Understanding that the future of mobility is electric is one thing but transitioning your own business to an electric fleet or deciding to offer EV charging to your customers, residents or employees is another matter altogether.
One of the biggest questions is how to pay for it. Fortunately, lots of funds are available from federal, state and local agencies, as well as utility companies in every region throughout North America.
What money is out there?
Public funds to help offset the cost of installing EV charging infrastructure are available for every site type in every industry, from workplaces, multifamily residences and retail sites to fleet depots and government entities. The infrastructure design that one organization needs may differ greatly from what another needs, and likewise, numerous variables are at play in relation to funding a project.
Here's an overview of the types of grants, incentives and rebates available in North America.
Utility programs
As EVs gain momentum, regional utility organizations are investing millions of dollars in their service territories to help establish EV charging infrastructure. Available funds from utility programs equal about $2 billion in the U.S. and $3 million in Canada.
ChargePoint is in constant contact with utilities across the U.S. and Canada to stay up to date on the programs and help customers understand what's available in their regions.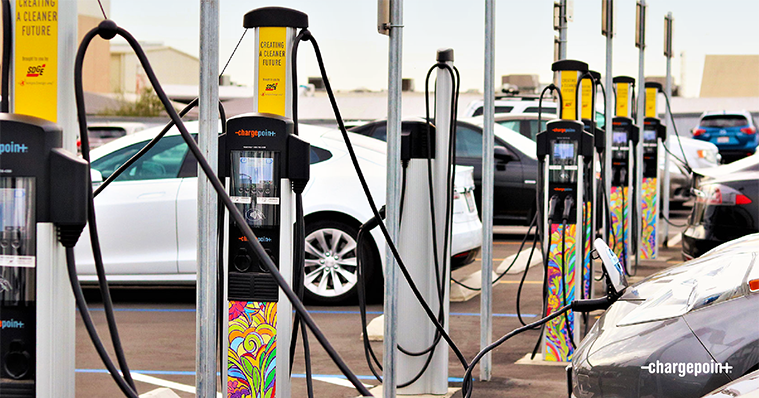 Federal, state and local grants and incentives
Billions of dollars in funding from federal, state and local programs have been allocated for EV infrastructure planning and development. In Canada, close to $100 million in funding is available at the federal level to help cover a range of specific charging scenarios through 2023. Across the U.S., funds available are in the billions of dollars.
The Volkswagen Environmental Mitigation Trust settlement awarded $3 billion in funding to states, with a significant portion designated for EV charging infrastructure. Millions of dollars are still available across a number of states.
The U.S. Infrastructure Investment and Jobs Act (IIJA), passed in November 2021, includes $7.5 billion in federal funding for EV infrastructure. This funding allots $5 billion for the National Electric Vehicle Infrastructure (NEVI) formula program to help pay for DC fast charging infrastructure within one mile of interstate highways. This program requires installation of a minimum of four stations at each site and will allow states to set other requirements. An additional $2.5 billion will support EV charging in rural or disadvantaged communities.
In the U.S. more than $70 million in grants and incentives are also available at the state level.
In California, $1 billion has been designated from the California Energy Commission for light-duty, medium and heavy-duty electric vehicle infrastructure.
Local programs include county incentives, grants from community coalition partners and nonprofits.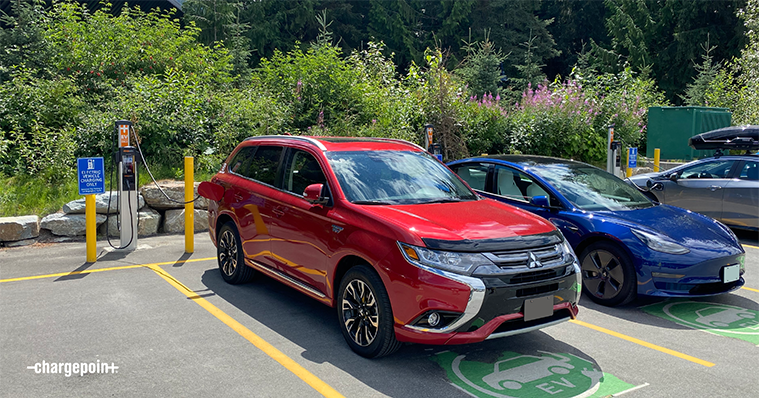 Take time to get organized
Even before considering funding, it's important to develop a strategy that will meet your organization's EV charging needs today as well as down the road. You want to ensure that your electrical capacity is ready for what the future may hold, whether that means scaling to add more chargers in a few years or adding higher-power stations when more vehicles have the capacity to accept fast charging.
Once you define your long-term EV charging goals, you can then identify funding opportunities to support those. You want to prep your site with future considerations in mind. Many incentives are designed to help cover the upfront cost of installation, but others can support you in getting set up to bring in revenue from your stations.
Some funding covers infrastructure costs upfront and other programs offer payback after charging is already set up. It can depend on your location and the specific program eligibility requirements. In some cases, your contractor may actually apply for the funding and be reimbursed directly, so your organization doesn't experience any out-of-pocket expense.
Combining incentives can help organizations greatly reduce infrastructure costs. The SUNY College of Environmental Science and Forestry (ESF), for example, combined incentives from the National Grid Make-Ready Program ($160,000) and money from the ESF College Foundation ($75,000) to complete an EV charging installation project without spending any capital funds.
Each incentive program has specific application requirements as well as project timelines for using the funds provided. Understanding all of the deadlines and requirements before you get started on your project can go a long way in ensuring that you get the most out of the funds available.
Check out our on-demand webinar to learn how to claim your share of EV charging incentives. And if you're ready to charge ahead, our incentives tool is a great place to start. Just sort by state to see what grants, rebates and incentives are available in your area.